Description
Our Auger Torque package deal suitable for excavators from 3ton to 5ton. We are offering an all-in-one auger attachment solution for small excavators in the 3ton to 5ton range.
Included in our package deal:
4500MAX Earth Drill

Double Pin Cradle Hitch – Fabricated to suit your excavator

Tungsten Auger up to 450mm

Pair of 1/2″ BSP Hydraulic Hoses – no couplers
All you require is a pair of hydraulic couplings to suit your machine
This package deal would be ideal for the following excavators (as a guideline):
JCB 48Z
JCB 51R
Volvo EC55
Volvo ECR40
Volvo ECR50
Kubota KX042
Kubota U50
Kubota KX037
Takeuchi TB240
Takeuchi TB250
Neuson ET42
Neuson EZ50
Any excavator in the 3t to 5t weight class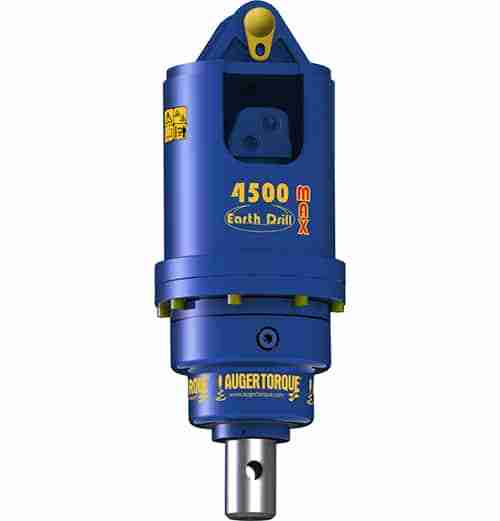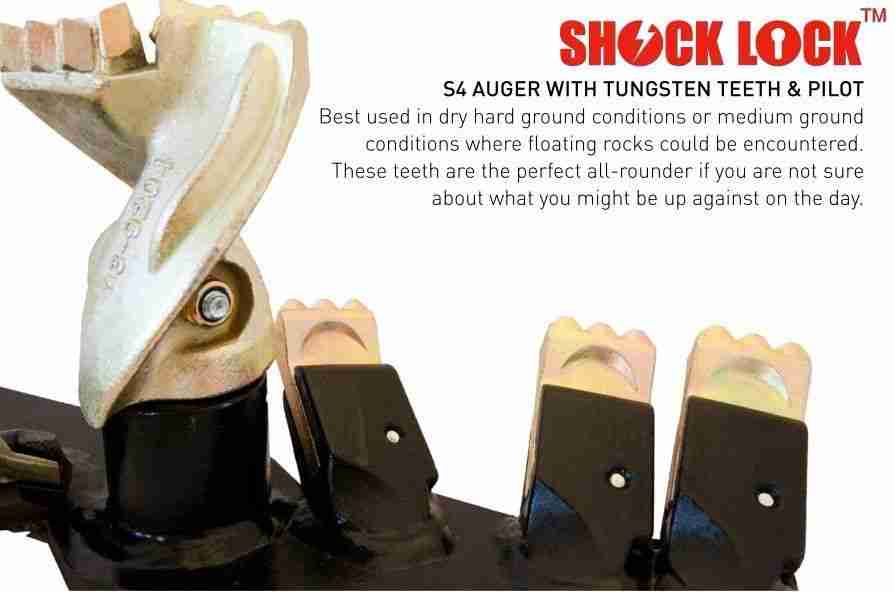 Auger Specifications
S4 Tungsten Auger
Overall length: 1.2m
Fully flighted: 950mm
Diameter: Up to 300mm
Hub Size: 65mm Round
Overall Length given includes wear parts.
All Auger Torque Augers are built from high grade steel and incorporate many features that will allow you to work more efficiently and will make your job easier. Shallow pitch flights ensure they will cut with maximum efficiency and heavy duty tubes, constant spiral cut as well Auger Torques unique Shock Lock™ Tooth Locking System.
Hitch Specifications
Double Pin Cradle Hitch
The Double Pin Cradle Earth Drill hitch is to suit standard and quick hitch solutions on most excavators & backhoes. The use of a Cradle hitch is recommended by Auger Torque as it will eliminate Auger swing during dirt shake off, will enable you to safely transport your Earth Drill and Auger on site and will also help you in lining up your holes with precision.
Just like all Auger Torque products only the highest grade steel is used in the fabrication of this style hitch.
Please note all hitches are made to order and can sometimes carry a lead time of 3/4 days. Please contact us for exact lead time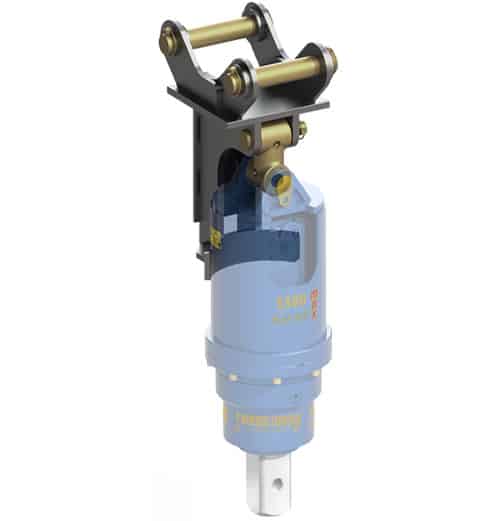 WE WILL NOT BE BEATEN ON PRICE, IF YOU FIND THIS PACKAGE CHEAPER ELSEWHERE - WE WILL BEAT IT!