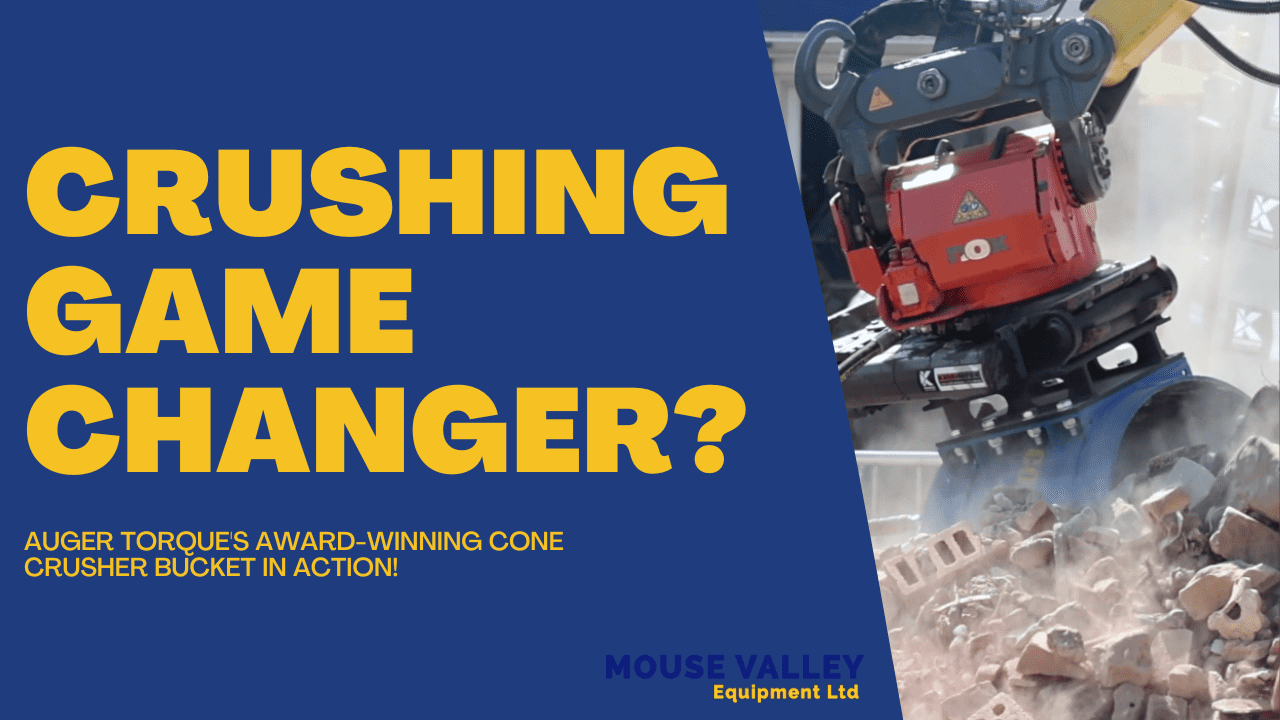 Today, we have something truly innovative to share with you. We're delighted to introduce the Auger Torque Cone Crusher Bucket – a ground-breaking attachment that is already making waves in the industry.
Award-Winning Innovation
Last night, the Auger Torque Cone Crusher Bucket received the runner-up award for Environmental Initiative at the prestigious PlantWorx auto show. This award serves as a testament to our commitment to sustainable and environmentally friendly crushing solutions.
Reimagining Crushing
Unlike conventional jaw crushers, which use two Hardox plates on rams to crush material (an approach that isn't best suited for materials like asphalt), the Cone Crusher Bucket employs a rotating 7-sided cone with tungsten tip agitators. The result? It absolutely obliterates material, transforming construction rubble into a useful Type 1 aggregate.
Versatility at its Best
What makes this product even more remarkable is its versatility. The Cone Crusher Bucket can be used on skid steer loaders, telehandlers, and even JCB Loadalls. Additionally, it fits perfectly with excavators ranging from the 3 to 10-ton mark. With this one product, you can handle multiple materials without any problem, all at an accessible price point.
Quality and Local Support
As an official dealer and stockist of Auger Torque attachments, Mouse Valley Equipment Ltd is proud to offer the Cone Crusher Bucket among our product range. Being a UK-based company, we not only hold stock but also conduct the final manufacturing and assembly of these high-quality attachments right here in the UK.
Learn More and Watch in Action
You can learn more about this revolutionary product on our website [here]. For an even closer look at the Cone Crusher Bucket in action, don't miss our latest YouTube video featuring Bryn Bailey, the Sales Manager at Auger Torque, as he provides an in-depth explanation of the product's features, benefits, and operation.
The Auger Torque Cone Crusher Bucket is just one of the ways we at Mouse Valley Equipment Ltd are working to bring you the most innovative and effective equipment solutions. Stay tuned to our blog and social media channels for more product updates, company news, and industry insights!