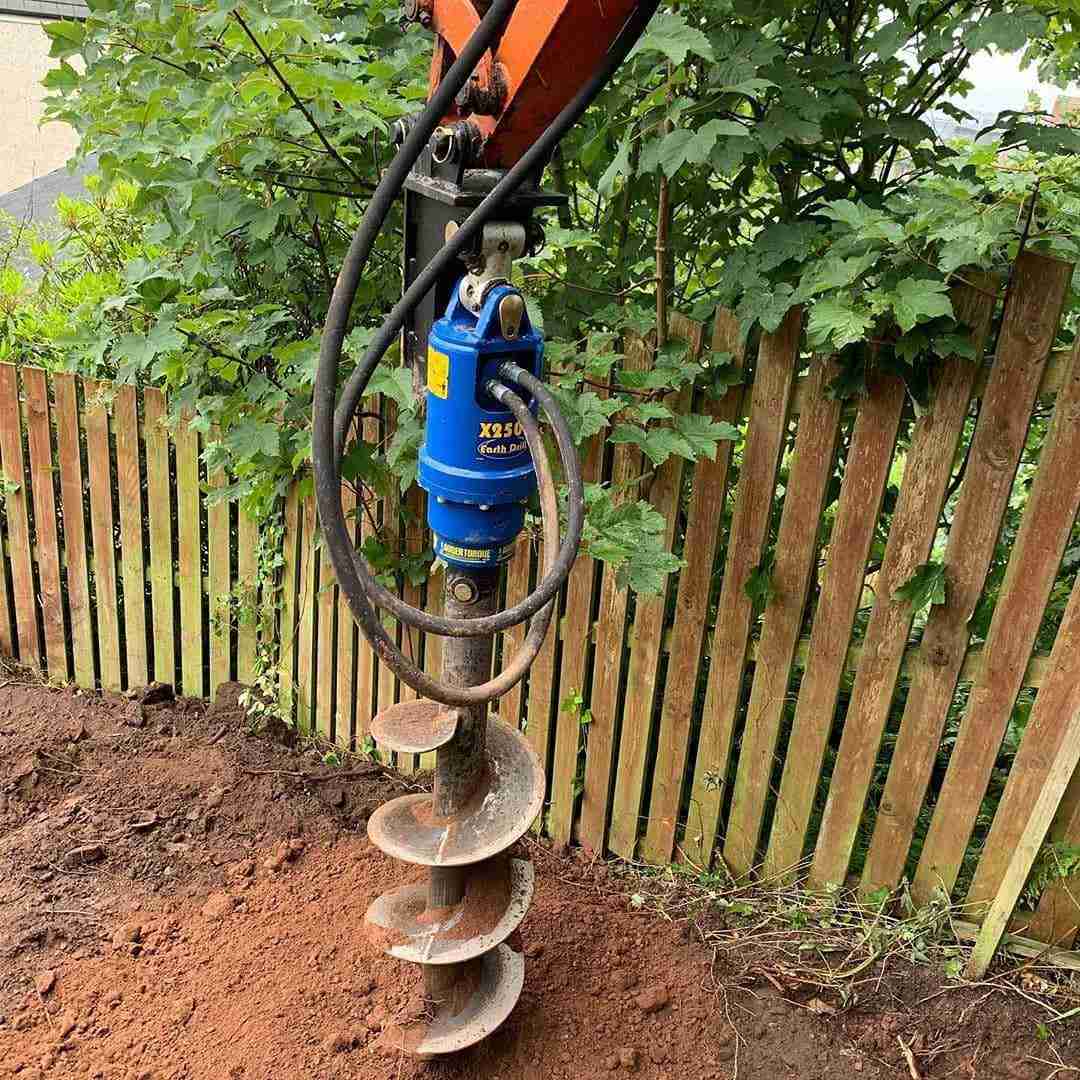 Auger Torque X2500 Unit: Applications, Setup, and Maintenance
Introduction
The Auger Torque X2500 unit with cradle hitch is a great solution for drilling holes with your mini digger. It's supplied with a tungsten auger up to 300mm diameter and is commonly used by fencing contractors, building contractors, landscapers, and hire fleets. The most popular excavators for this package are Bobcat E19, Takeuchi TB216, Takeuchi TB219, and JCB 8018 mini excavators.
Setting up the Auger Torque X2500 Unit
This auger package is easy to fit to your mini digger. The cradle hitch, drive unit, and augers will be delivered on a pallet. The cradle is easily fitted to the Auger Torque X2500 earth drill with a single bolt on the top of the drive and secured with a 32mm nyloc nut. The hydraulic hoses are supplied with the X2500 Earth Drill and need to be fitted to the drive unit with a 27mm spanner. For a full guide to fitting the hoses, please see our other post, "How to fit hydraulic hoses on your Auger Torque X1500."
What's included with the Auger Torque X2500 Unit
The X2500 auger package includes the Drive Unit, Hoses, Hitch Bracket, and Auger. The only additional thing you will require is suitable hydraulic couplers for your excavator, which are not supplied as standard with the package.
Applications of the Auger Torque X2500 Unit
The Auger Torque X2500 unit is a versatile piece of equipment that can be used for a variety of applications, including:
Fence post hole drilling
Tree planting
Planting of shrubs and bushes
Soil sampling
Light demolition work
Maintenance of the Auger Torque X2500 Unit
Regular maintenance of the X2500 unit is crucial to keep it in good working condition and extend its lifespan. The following steps should be followed to maintain the unit:
Inspect the hoses and fittings regularly for leaks, cracks, and signs of wear and tear
Check the oil levels in the drive unit regularly
Keep the drive unit clean and free from debris
Store the unit in a dry, covered place when not in use
By following these simple steps, you can ensure that your Auger Torque X2500 unit continues to perform at its best for years to come.